20 Recommended Ishikawa Sushi
Fishes
Kanburi / Gando
(Winter Yellowtail)
In-season

Autumn – Winter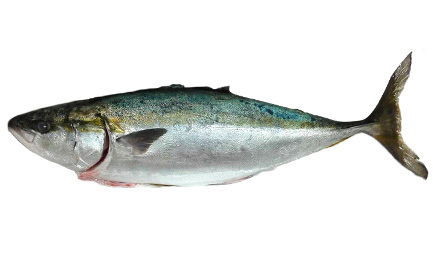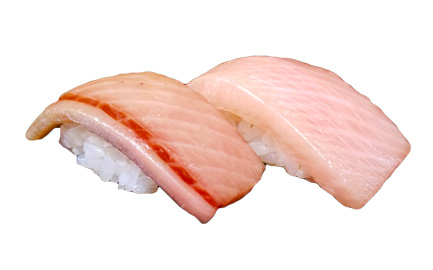 In Ishikawa, this species of fish is called by a different name according to its size: Kozokura → Fukuragi → Gando → Buri. Kanburi caught from the open sea of Ishikawa during November-February are particularly delicious, featuring flavour, juicy meat and texture not found anywhere else.
Namera
(Grouper)
In-season

Year-round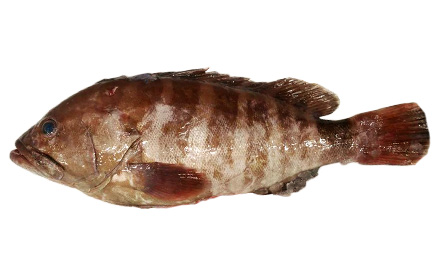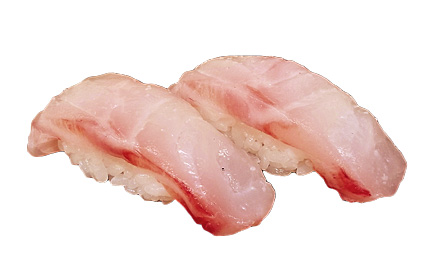 Namera is the general name for fish called "Hata". "Mahata" and "Kijihata" are often used, however there are many other types, including "Azukihata". The meat is firm with a strong flavour and sweetness, which also goes well with sushi rice.
Ara
(Perch)
In-season

Year-round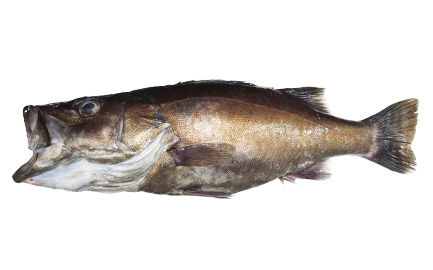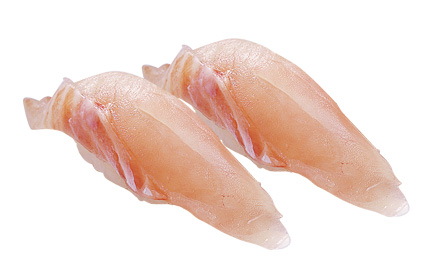 With such a great texture, this fish is worthy of being called the "king of white-fleshed fish". You can feel the flavour coming out of the light flesh as you chew. Living in deep sea reef areas, this fish is a rare delicacy. You should definitely try it when in the store.
Nodoguro
(Blackthroat Seaperch)
In-season

Winter - Summer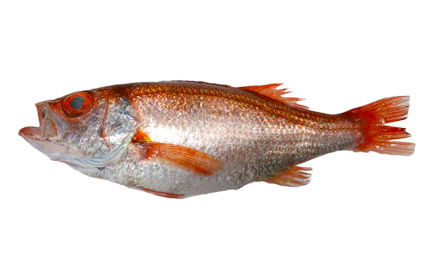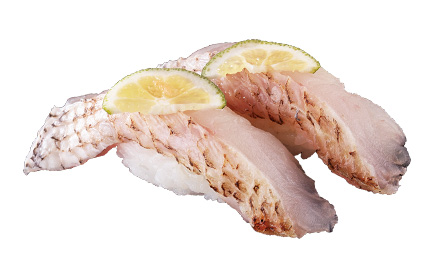 Nodoguro has become synonymous with Ishikawa sushi. It's official name is "Akamutsu". Open the mouth and you will see its pitch-black throat. This is why it's known as "Nodoguro" in Ishikawa. The soft, juicy fatty flesh of this top-class fish is often referred to as the white-flesh version of "toro" (high-grade tuna). You'll surely be impressed by the succulent flesh of a piece grilled from the skin-side.
The fat of the fish begins to increase around November, after egg-laying. The quality of the flesh is generally at its highest when the fish begin carrying eggs heading into summer.
Noto Maguro
(Bluefin Tuna)
In-season

Early Summer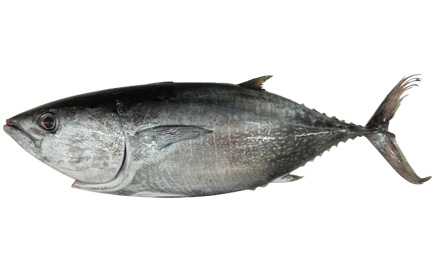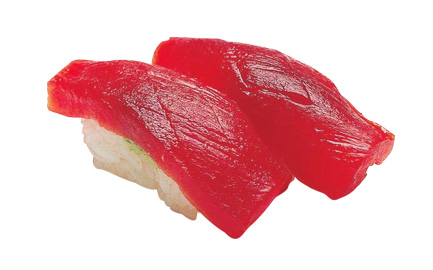 Bluefin tuna is an extremely rare fish. Catch volumes cannot be predicted. They are caught during a short period in early summer using fixed nets in the Noto area. If you've never eaten Noto Maguro, you don't know tuna. If you see it in our store, you should definitely order it.
Kohada
(Spotted Shad)
In-season

Summer – Winter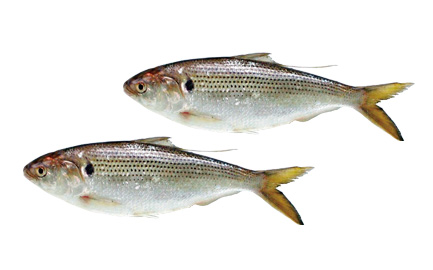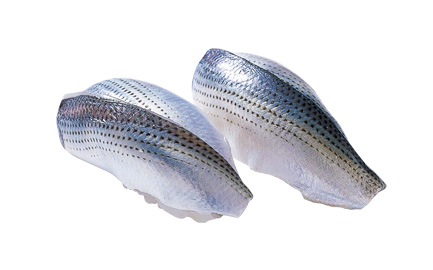 The representative fish of the "shining fish" variety, and a classic ingredient in Edo-style sushi. A large number are landed in Ishikawa's Nanao Bay. This species has a name that changes as it grows: Shinko → Kohada → Konoshiro. Shinko are a priceless treasure.
Sayori
(Halfbeak)
In-season

Autumn – Spring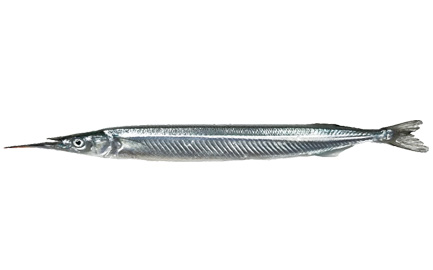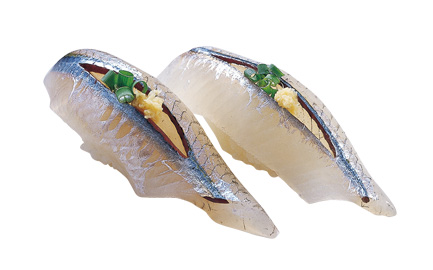 A blue-back fish that comes into season in spring. It's a low-fat fish high in protein, that can be eaten as sushi, tempura or salt-grilled. It has a light smell and tastes delicious.
Maaji
(Horse Mackerel)
In-season

Summer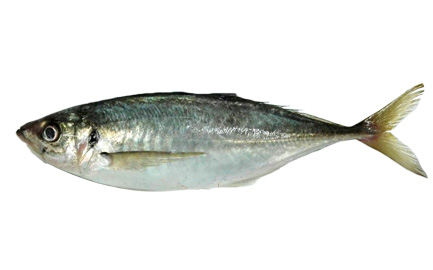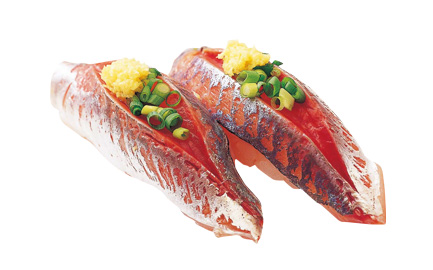 This fish is caught year-round, however in early summer they have the highest amount of fat, making them delicious. Caught in all areas of Ishikawa, you can enjoy it in various styles such as sushi, sashimi, minced, fried, etc.
Iwashi
(Sardin)
In-season

Summer – Autumn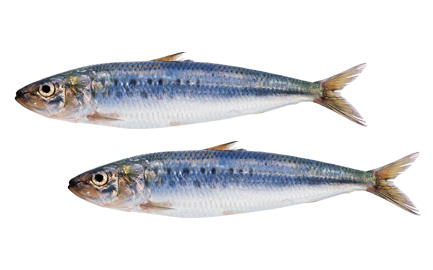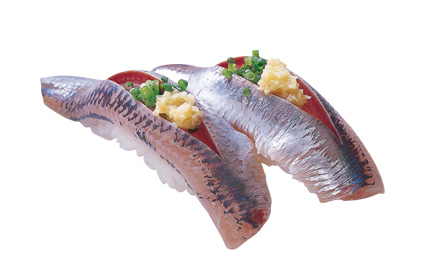 A good balance of fatty meat and firmness. These fish travel north in spring and south in autumn, and the south-travelling fish in particular are fatty and delicious. Iwashi sold at auction in the morning are lined up in stores that afternoon, extremely fresh. Typical dishes include sushi and sashimi, fish dumpling soup, sujime with vegetables, and fried.
Hirame
(Flounder)
In-season

Autumn – Winter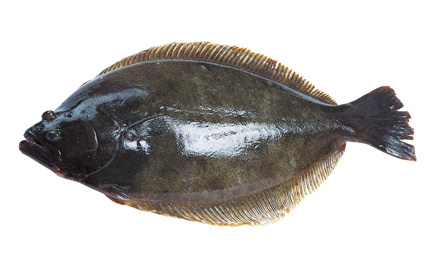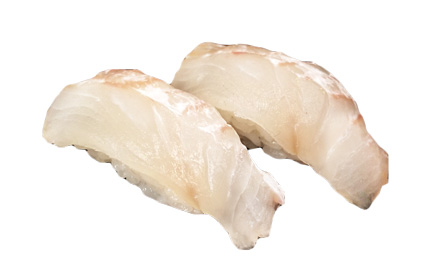 A classic white-flesh fish. The flesh is light, and the part called "engawa" is particularly tasty. It's difficult to tell apart from "Karei", however if the eyes are on top when the fish faces to the left, it's Hirame. If they are on top when it's facing the right, it's Karei.
Madai
(Red Sea Bream)
In-season

Autumn – Spring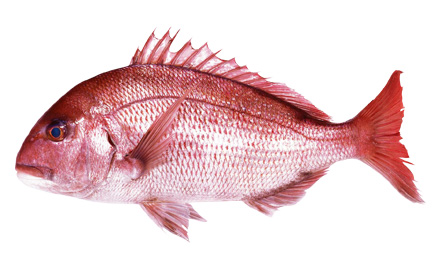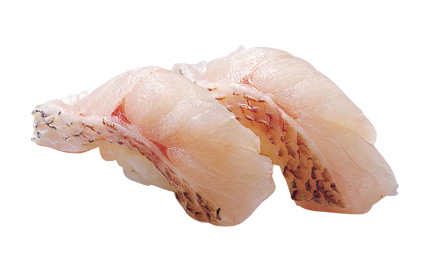 A popular white-flesh fish. They are also sometimes named according to the month caught: "Sakuradai" (April) and "Satsukidai" (May). In April and May they have many eggs, which can also be cooked and eaten. "Momijidai" (autumn) is also delicious.
Shrimps
Amaebi
(Sweet Shrimp)
In-season

Autumn – Spring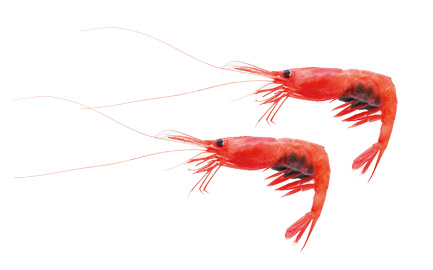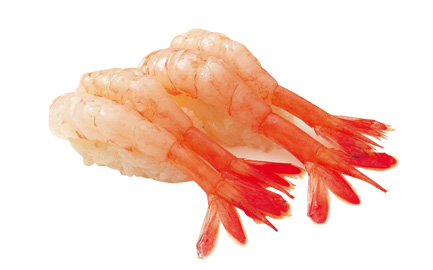 The Japanese name is "Hokkokuakaebi", but due to their plump sweet flesh, they are called "Amaebi". Their vivid red colouring is beautiful. They are one of Ishikawa's representative dishes, together with "Kanburi", "Kanougani" and "Kobakogani".
Gasuebi
(Gasu Shrimp)
In-season

Autumn – Spring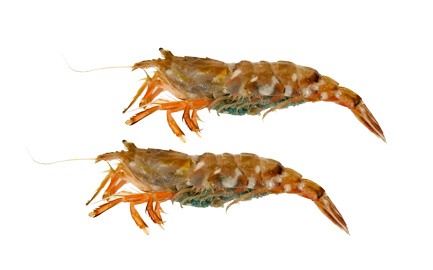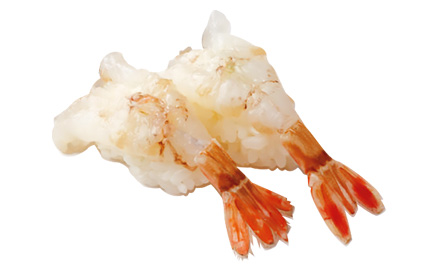 Although these shrimp are caught using trawl nets, the catch volume is small, and they are sold at a high price. They are characterised by their sweetness, which is stronger than that of Amaebi. Transport out of Ishikawa is not possible, since they lose their freshness quickly, making this a dish that I'd love you to try.
Shimaebi
(Striped Shrimp)
In-season

Spring – Summer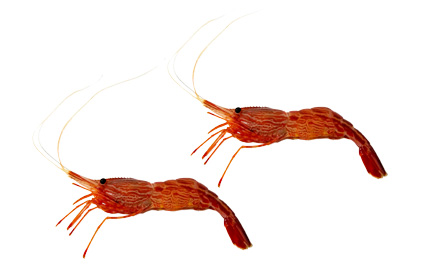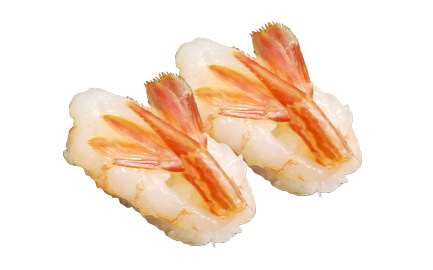 These shrimp have a stripe pattern on their bodies ("Shimaebi" means striped shrimp). They are often delivered to market while still alive. Compared to Amaebi and Gasuebi, their flesh is firmer and their taste is stronger. They are often found in high class sushi stores and restaurants.
Shellfishes
Manjugai
(Shellfish)
In-season

Spring – Summer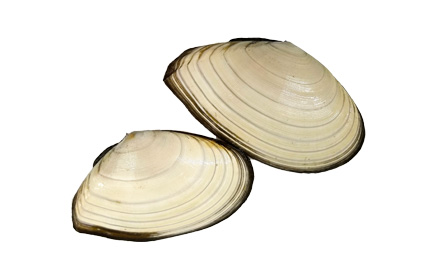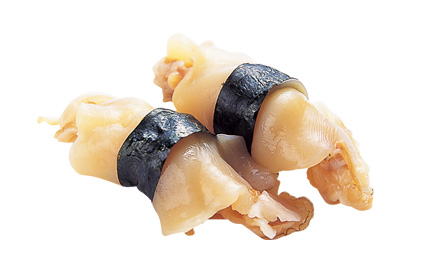 These shellfish inhabit the sea north of Hokuriku, and are also known as "Shirogai" due to their plaster-like colour and flat plate-like shells. In recent years their catch volumes have decreased, making them a precious commodity. Their golden flesh is soft and easy to eat. With a strong sweetness, they are delicious in sushi, as sashimi, or cooked.
Baigai
(Ivory Shell)
In-season

Year-round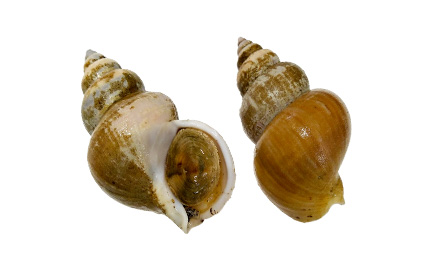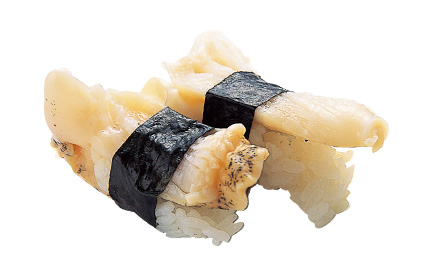 Baigai are a sea snail that live in the depths of the Sea of Japan. Their seaside aroma and crunchy texture are a popular favourite among Ishikawa's locals. They are also often used in "Oden", a hot soup containing various items.
Akanishigai
(Fusinus ferrugineus)
In-season

Summer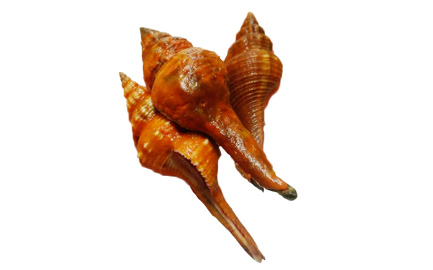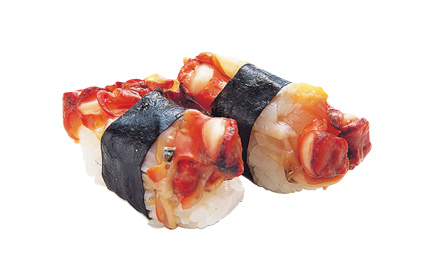 Their red jewel-like flesh is beautiful, with a crunchy texture and seaside aroma that spreads throughout your mouth. Usually eaten raw as sushi, or vinegared. It's said that the Showa Emperor ate Akanishigai at Wakura Onsen, and asked for seconds. The official name is "Konaganishi".
Squids, Octopuses
Akaika
(Neon Flying Squid)
In-season

Summer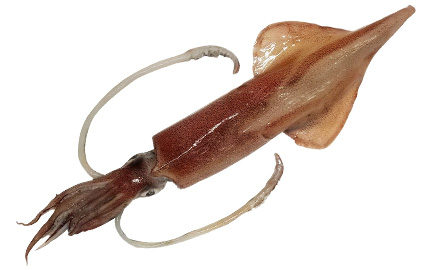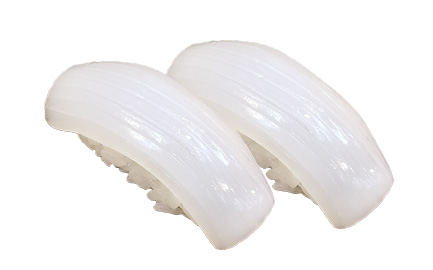 Depending on the region, this type of squid is called "Shiroika" or "Kensakiika". In Ishikawa, however, it's called Akaika and is known as the highest grade of squid. The flesh is thick and its flavour permeates your mouth while chewing. The more you chew, the more you can enjoy the flavour.
Aoriika
(Oval Squid)
In-season

Autumn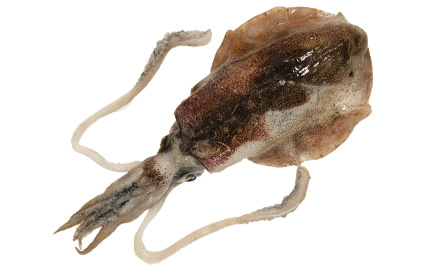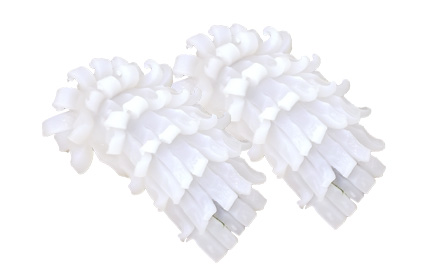 Caught in large amounts in Ishikawa starting from Autumn. Recognized as a high-grade squid around Japan, however in Ishikawa they are sold cheaply when compared to Akaika. The flesh is superb; thicker and firmer than that of Akaika. Delicious as sushi, sashimi or salted and dried.
Madako
(Iwadako Octopus)
In-season

Winter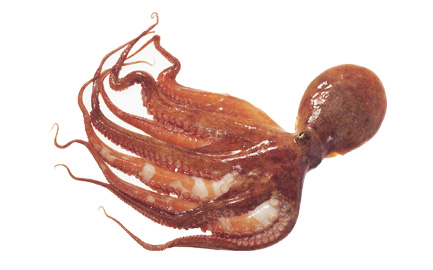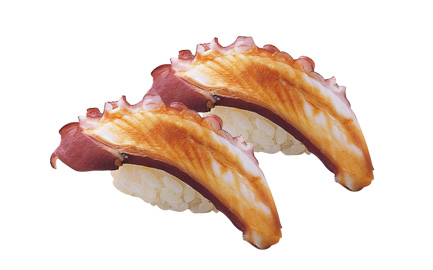 The Akashi or Edo Madako octopus are famous, but in Ishikawa many octopuses are caught in rocky areas. The eating style (raw or boiled) differs depending on the store. It is a high-protein, low-fat food. Since octopus has a high water content, it can be eaten after heating lightly.