Tennen Buri (Kanburi)

(Natural Winter Yellowtail)
In Ishikawa, the name of amberjack weighing 10kg or more is "buri". The name changes according to size: Kozokura → Fukuragi → Gando → Buri. Noto Winter Buri landed from November-February are pure perfection. They are used in sushi, sashimi, grilled and simmered dishes, and in the local specialty "Kaburazushi".
Season

November – February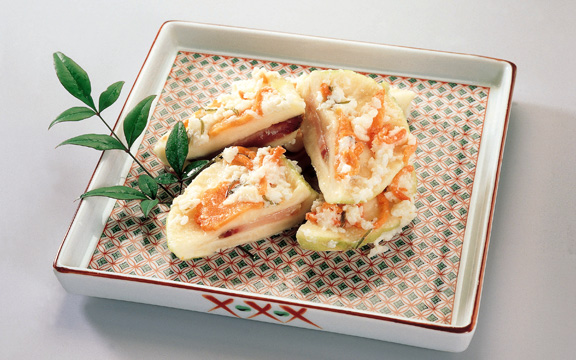 Kaburazushi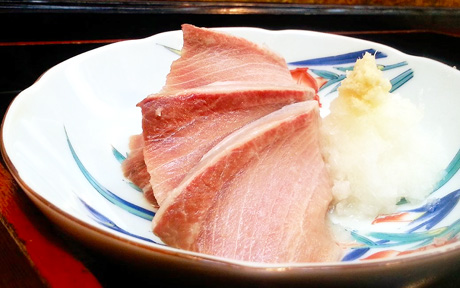 Sashimi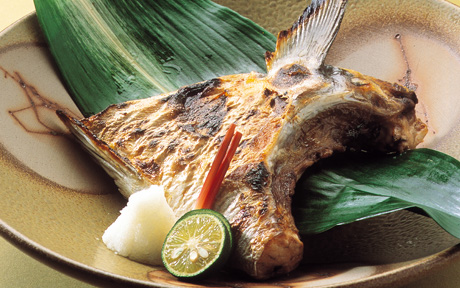 Burikamayaki
Noto no kaisou
(Noto Seaweed)
Seaweed is also seasonal. In spring and summer, iwamozuku, kuromozuku, umimozuku and umisoumen are delicious. In winter, kinumozuku and iwanori are in season.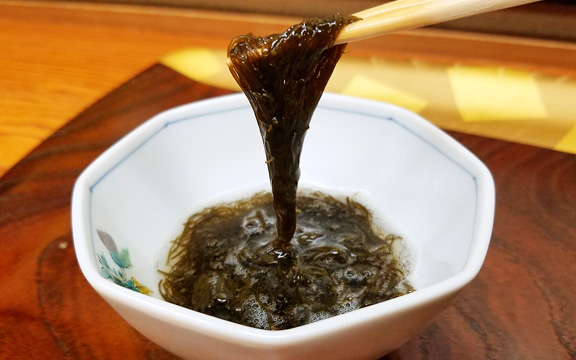 Mozukusu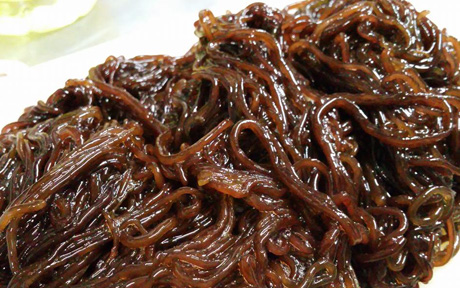 Umisomen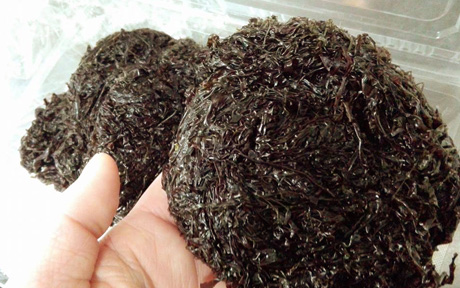 Shinnori
Tennen Torigai
(Natural Cockles)
Cockles are a luxury ingredient that can only be found in Ishikawa's Nanao Bay from April-June. Nanao Bay is a leading cockle production area in Japan, providing delicious large fleshy cockles. In recent years, harvests have been few. The seasons last 40 days, and sometimes there's only a single catch of this precious commodity every few years. Efforts are also being put into farming, which also produces delicious fleshy cockles.
Season

April – June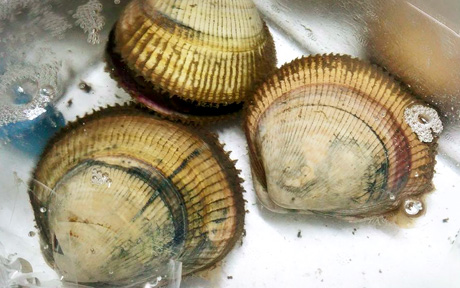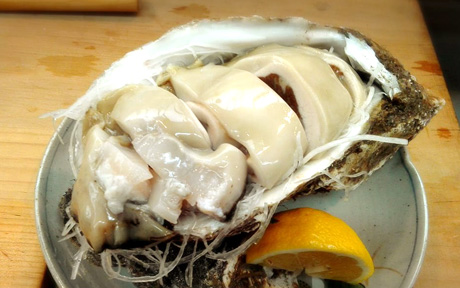 Tennen Iwagaki
(Natural Rock Oysters)
Harvested from the Noto region. Ishikawa's natural rock oysters feature thick, firm flesh with a rich flavour and light smell.
Season

June – August
Tara no shirako
(Cod Milt)
December-February is the best season for this rich, sweet delicacy. Enjoyable as a raw vinegared dish, grilled, or in soup.
Season

December – February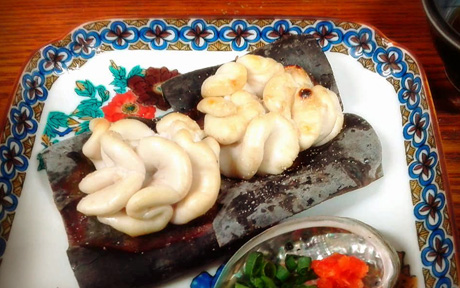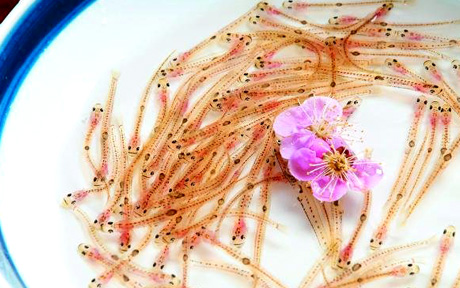 Isaza
(Goby)
A small fish belonging to the perch-like Gobiidae family, caught from March-May. The act of eating them while alive and jumping is a famous springtime delicacy.
Season

March – May