Kobakogani
(Female Snow Crab)
Hon-Zuwaigani (Female Snow Crab). Only taken for 1.5 months each year, due to protections. Although small, the flesh is flavourful, and the immature eggs, mature eggs and "miso" allow you to enjoy various textures and flavours.
Season

November – December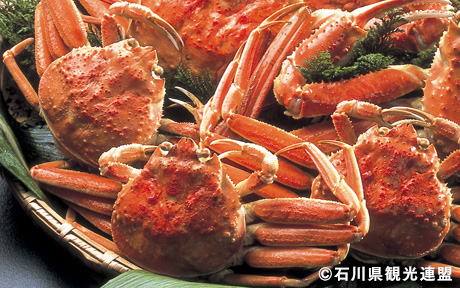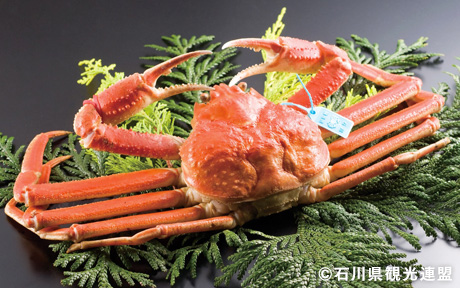 Kanougani
(Male Snow Crab)
Hon-Zuwaigani (Male Snow Crab). In general, crabs caught in Ishikawa have a blue tag attached. The port and area names are also indicated.
Season

November – March
Kegani
(Hair crab)
Not well-known, but very delicious. Only crabs caught using bottom-trawling nets are sent to market. Specialized fishing methods are not used. The yearly catch period lasts about 10 months.
Season

Autumn – Spring